We supply a full range of spare parts for gasoline 2500 25cc chainsaws.
Parts include of crankcase,crankshaft,cylinder,piston set,carburetor,fly wheel,ignition coil,spark plug,clutch,chain sprocket,oil pump,oil pump worm,muffler,starter complete,starter spring,starter pulley,flywheel cover,break handle,brake complete,brake band,air filter,on/off switch,air door switch,oil tank cap,fuel tank cap,fuel filter,il filter,intake valve,chain adjuster,handle,rear handle,oil seal,gasket set,air purge,bearing,needle bearing,carburetor repair set,bar cover,guide bar,saw chain.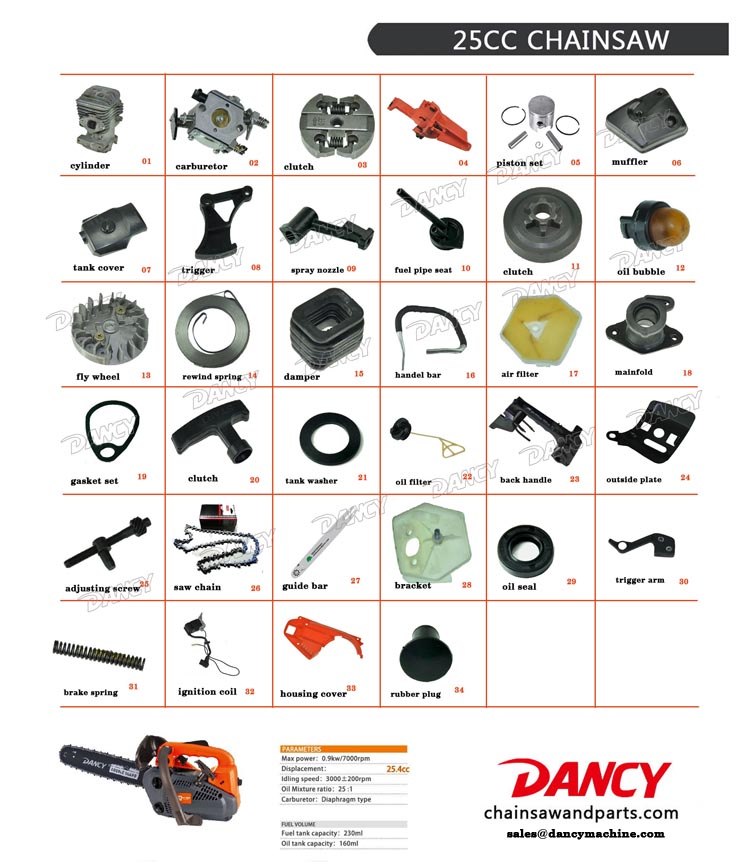 Should you get interest,please contact us for further details.